Deosil Scylla is the group of women from which Widdershinsdance took shape in this world. We are dedicated,  enthusiastic weavers of dance.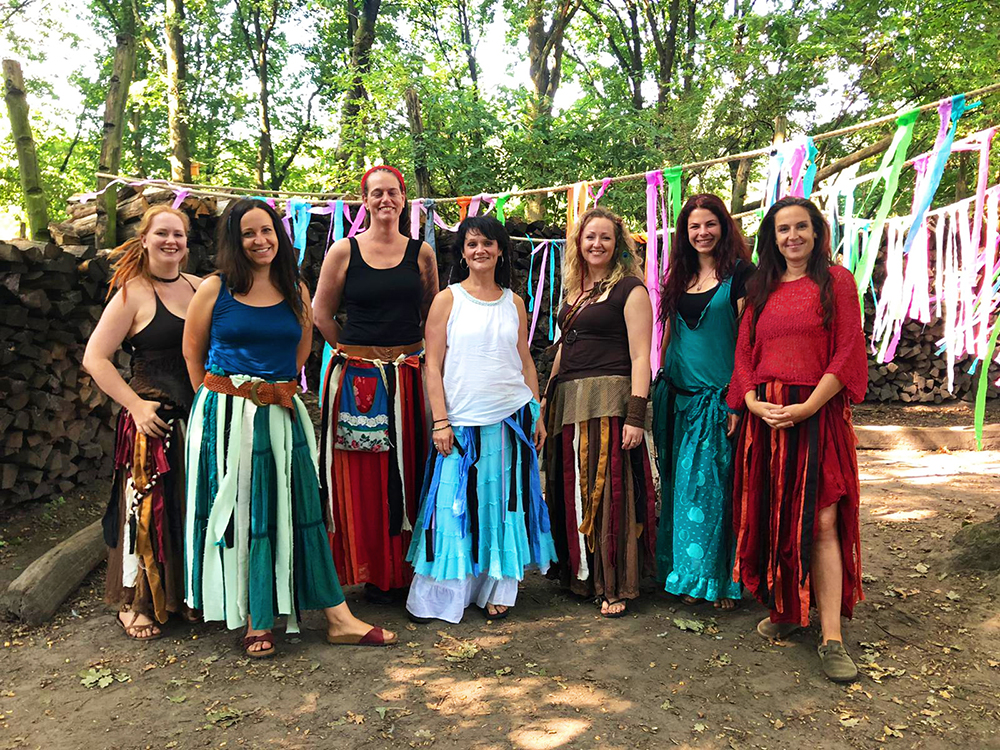 Our circle is the most important ingredient of Widdershinsdance. Since the beginning of human existence, circledance has been a way to experience connection and to portray the rhythms of life.
header photo: Jeanine Schot – Schots en scheef fotografie
The magic that is life pulsates through us all in beautiful rhythms…
.… Widdershinsdance is magically deepening. It is pulsating with the earth and the rhythms of life. Through our movements we form a web along which our heartbeat can travel. We dance the structure of a circle. We cleanse our space, make room for the elements, we twine …
Beltane… What to do when you do not have a maypole to dance around? We will show you:
Happy International Women's Day. Weave love!
Music: Shum by Go-A
E lvira van Bochove and Widdershinsdance
Elvira van Bochove is the founder of Deosil Scylla. She gave the name  "Widdershinsdance" to her ever ongoing path of connecting movement, nature and visualization.
Her purpose is to show how to experience the magical rhythms that run through our lives.